Procedures
Costa Rica Center of Plastic Surgery is the leading plastic surgery center in Costa Rica for procedures of the face, breasts and body contouring.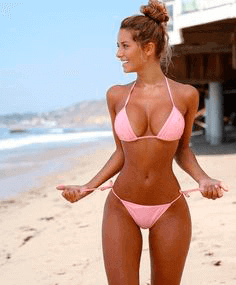 "Achieve the perfect body
with Dr. Luis Pacheco, M.D."
Facial
Dr. Pacheco excels at perfecting the face, neck, eyelids and forehead with the latest state-of-the-art minimally invasive techniques. All surgeries are performed in a major JCI-accredited hospital. We offer the following procedures:
Facelift
Neck lift
Brow lift
Eyelid lift
Neck liposuction
Forehead lift
Ear surgery
Nose surgery
Buccal fat pad removal
Chin implant
Cheek implants
And many other facial enhancements including fillers, lip lifts and corners of the mouth enhancements.
Breasts
Dr. Pacheco specializes in every type of breast enhancement including breast enlargement, breast reduction and breast lifts. Procedures for achieving natural, proportional breasts include:
Breast augmentation
Breast lift
Breast reduction
Breast reconstruction
Breast implants
Breast asymmetry adjustment
Areola reduction
Breast implant removal
Nipple correction
Gummy bear, silicone, cohesive gel breast implants
All combinations of breast lift, augmentation and/or reduction
Body Countouring
For body trimming, slimming and contouring, Dr. Pacheco is unsurpassed for the latest approaches to creating a more youthful body. All of the following procedures can be done in combination with all other procedures:
Abdominoplasty
Liposuction
Arm Lift
Thigh lift
Buttock augmentation
Hand rejuvenation
Labiaplasty
Post weight-loss body contouring
Scar revision
Tummy tuck
Brazilian buttocks lift
Abdomen, love handles, waist and back liposculpture
Upper and lower body lift
Circumferential body lift
Legs, thighs, abdomen, ankles, arms, back, bra line liposuction
Buttocks implants
Calf implants
Circumferential belt lipectomy
Skin Enhancement
Along with plastic surgery, Dr. Pacheco offers the very latest skin enhancement procedures, including:
Botox Cosmetic Injections
Cosmoderm
Cosmoplast
Elevess
Juvederm
Radiesse
Restylane
Perlane
Collagen
Sculptra
Ulthera
Voluma
Belotero
Captique
Esthelis
Hylaform
Prevelle
Puragen
Aquamid
Bellafill
Dysport
Vollure
Volbella
Evolence
Prevelle
Fibrel
Zyplast
Zyderm
Fat transfer, injections, microfat transfer
Hyaluronic acid fillers
Chemical Peel
TCA Chemical Peel
Male Enhancement:
Male breast reduction
Male face lift
Male neck lift
Male eyelid lift
Male forehead lift
Male bicep implants
Male tricep implants
Male pectoral implants
Male Gynecomastia procedure
Combinations of any face procedures listed above
Combinations of any body procedures listed above
Combinations of any face and body procedures listed above